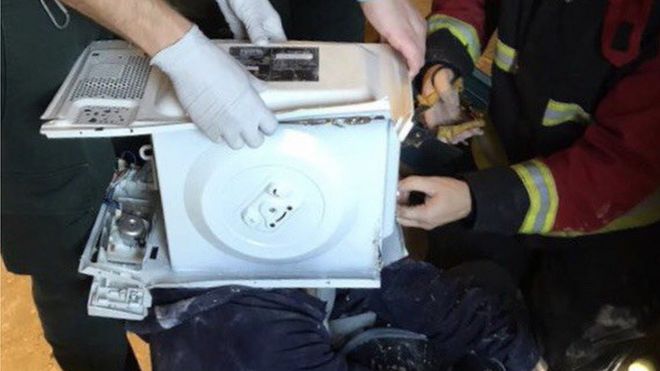 "Man Cements Microwave to Head in Wolverhampton", BBC News (07 December 2017)
I really am warming to the BBC these days. Some of these reports are actually worth reading! And thank goodness there are still people in the world who make these kinds of embarrassing mistakes. I know it wastes the emergency services' time, but wouldn't life be duller without them?
Thanks again, Mark Campbell, for the great link!
Image source: BBC article